The Office of Zoning is pleased to provide Live WebCasts of Zoning Commission (ZC) and Board of Zoning Adjustment (BZA) hearings and meetings. The BZA meets every Wednesday from approximately 9:00 am to 7:00 pm., and the ZC meets nearly every Monday and Thursday from approximately 6:30 pm to 11:00 pm. This live broadcast will only be available during these specified periods, Check the ZC and BZA Schedules for meeting dates and times.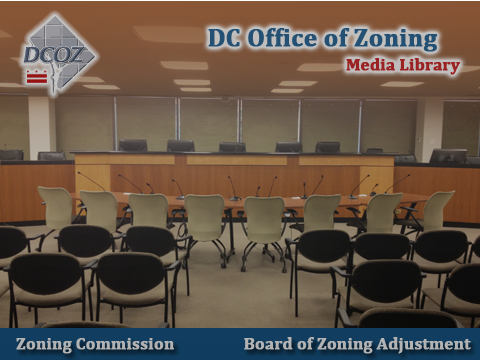 To access video-on-demand services please click here.
*The Office of Zoning's Live Video Broadcast is presented in Adobe Flash Player format. To view the live broadcast Adobe Flash is required. You may click here to download the most current version of Flash.