Monday, September 24, 2018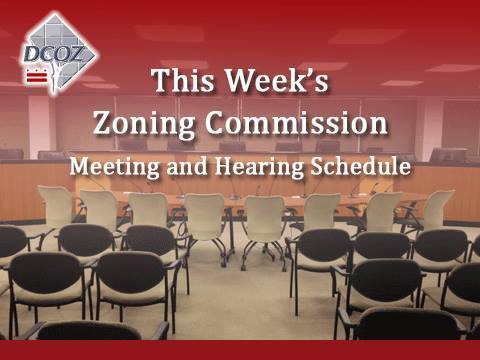 There are no Zoning Commission Meetings or Hearings Scheduled this week.
The Public Hearing for ZC Case 18-03 - Dancing Crab Properties LLC (4611-4615 41 St NW) - originally scheduled for 9/27/18 at 6:30 pm was postponed to 10/29/18 at 6:30 pm.
For more information on this or any other Zoning Commission case, please consult the Zoning Calendar or contact the Office of Zoning at (202)727-6311 or [email protected].