Thursday, November 9, 2017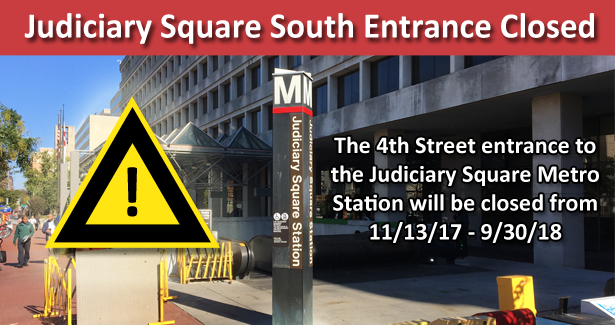 Beginning November 13, 2017, the 4th Street Entrance of the Judiciary Square Metro Station will be closed in order to replace its aging escalators. This project is scheduled to end on September 30, 2018. If you are planning on attending a Zoning Commission or Board of Zoning Adjustment Meetings and Hearings and arriving be Metro, please note that while the 4th Street Station will be closed, the F Street Entrance will remain open during construction and is located only two blocks from the Office of Zoning.
More information on the project can be found at WMATA's site here.
If you have any additional questions, please contact the DC Office of Zoning at [email protected] or 202-727-6311.