View cases filed this week.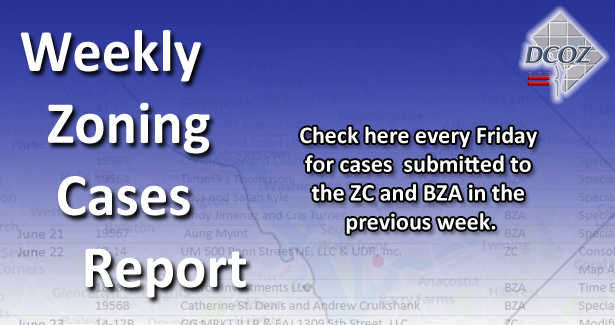 Starting on 6/29/17 and updating every Friday, the Office of Zoning posts a weekly report listing the Zoning Commission and Board of Zoning Adjustment cases that were filed and accepted in the previous week. The list is interactive and linked to a simplified version of the Zoning Map for additional context. Each item also links to the official record for each case, for a full picture of upcoming zoning matters.
Click here to access this week's report.
For more information please contact the DC Office of Zoning at 202-727-6311 or [email protected].