Friday, September 11, 2020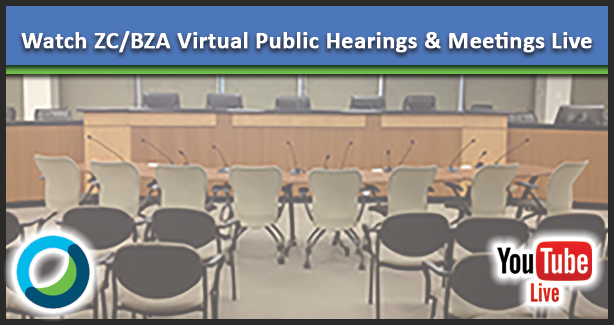 Members of the public are invited to virtually join the Zoning Commission and Board of Zoning Adjustment Public Meetings and Hearings.
Virtual public hearing/meeting information has moved. Click here for more information.
If you have any questions or require any additional information, please do not hesitate to contact us at [email protected] / 202-727-0340 for the ZC or [email protected] / 202-727-5471 for the BZA.
If you experience any technical difficulties, please contact the Office of Zoning at [email protected] or (202) 727-6311.