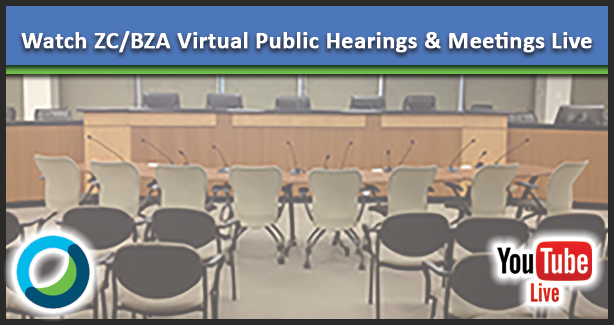 Members of the public are invited to virtually join the Zoning Commission and Board of Zoning Adjustment Public Meetings and Hearings. This page will be updated weekly as upcoming virtual event details become available.
---
No public meetings or hearings scheduled for the week of 11/21/2022. Hearing for ZC 22-07 (Office of Planning: Text Amendment to Text Amendment to Subtitles B & U to Create New Definition & Use for WMATA Bus Facility) originally scheduled for 11/21 has been postponed.
For more information, see the interactive calendar: View ZC & BZA Calendar
---
If you have any questions or require any additional information, please do not hesitate to contact us at [email protected] / 202-727-0340 for the ZC or [email protected] / 202-727-5471 for the BZA.
If you experience any technical difficulties, please contact the Office of Zoning at [email protected] or (202) 727-6311.